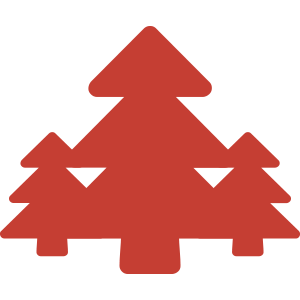 Kechara Forest Retreat
Reimagine a world lived better … compassionately
Since I was a young child, I wanted to create a place where people come together to live as one with nature, one with the earth; a place for healing, detoxification, contemplation, relaxation, and retreat. An international centre for meditation courses not based on religion but tapping into ourselves and our potential. A place for eco-living modelled on sustainability and growth. This project is Kechara Forest Retreat and it will be a space to inspire the world to do the same in their own communities.
Our Story
Kechara Forest Retreat (KFR) is built upon eons of Buddhist wisdom to bring about inner peace and harmony. Here, the practical teachings and logical solutions imparted by Buddha are taught via a pragmatic approach to help modern societies rise above the matrix of life in a Tibetan spiritual fashion. This secret to living is brought to life on a 35-acre land, nestled in an exurban forest within the quaint town of Bentong, Pahang.
Our History
Envisioned by H.E. Tsem Rinpoche in early 2012, the pristine forested land where KFR is now located was acquired in April 2012. Earthworks officially started on 3 October 2012 and visitors began to trickle in, each interested to learn how they could contribute to Rinpoche's vision. What followed next was months of hard work and effort unlike anything the city-dwelling volunteers and staff had ever known, but the dedicated team faced each problem head on and Phase 1 of Kechara Forest Retreat was completed in just under one year.
Our Founder
Beloved for his unconventional, contemporary and often witty approach to Dharma, His Eminence the 25th Tsem Rinpoche brings more than 2,500 years of Buddhist wisdom to the modern spiritual seeker by connecting ancient worlds with new people, cultures, attitudes and lifestyles. His brilliance of mind arouses our interest to explore with him the human condition in a deeper way, and his great kindness, generosity and enthusiasm are contagious and awaken in many the wish to enter the sacred path of study, contemplation and meditation.
About Kechara
Kechara is a progressive spiritual organisation that seeks to create a conscious community that comes together in service of others. Established in 2000, Kechara has evolved to meet the varying needs, interests and aptitudes of the modern spiritual seeker, and now includes Dharma centres, study groups, a puja house, soup kitchen and an art studio, among many other initiatives. Our spiritual community comprises of people from diverse backgrounds, different age groups and different parts of the world.