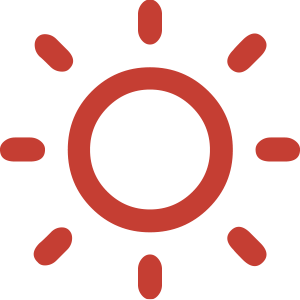 Embrace divinity, experience spirituality
Transmute. Transform. Transcend.
Structured and fully integrated, the spiritual programmes and meditation courses at Kechara Forest Retreat bring the philosophies of Buddha closer to the masses. Suited for groups of all sizes and ages, we make Buddhism accessible and relevant to the modern way of life.
New activities are constantly being developed to cater to the needs of all. Customised courses for larger groups are also available upon request. Whether you seek a healthier lifestyle, spiritual realignment or self-development, we have a suitable programme for you.
Browse our regular activities below or click here for announcements on special events.
HEAL: Body Mind Spirit
BE WELL FROM THE INSIDE OUT.
Explore holistic Tibetan practices based on the interconnectedness of body, mind and spirit to create positive energy for inner and outer wellbeing. Each month features different activities including healing therapies, meaningful community work to purify the body, and basic Buddhist philosophy to develop a positive mind and spirit. Get more info >>
KFR Pilgrimage
GO ON A HOLY WALK.
Develop a deeper appreciation for the holy sites at Kechara Forest Retreat as you embark on a healing pilgrimage under the guidance of our Buddhist pastors. You'll experience traditional Tibetan methods for healing body, mind and spirit as you visit each holy site, recite blessed mantras, light a candle or two, make aspirational prayers or just absorb the stillness and calm of the forest at dawn or dusk. Get more info >>
Temple Stay
Experience life in a Buddhist community
Spend a few hours or days immersing yourself into temple living. Our Temple Stay Experience is a unique opportunity to experience Tibetan Buddhism, its daily lifestyle, rituals and communal activities. It is a wonderful way to recharge, find sanctuary from the city, and make time for yourself through spirituality. Best paired with an overnight stay. Get more info >>
Pets' Day Out
PAWSITIVE FUN IN THE FOREST FOR FURKIDS & HOOMANS
A day dedicated to all four-legged furriends and their hoomans to play in nature and soak in the pawsitive energies at Kechara Forest Retreat. With a healthy balance of physical activities, mental stimulation and spiritual wellness, there's plenty to keep the fur-mily occupied! Open to dogs and cats of all sizes. Get more info >>
Inner Peace Retreat
New to meditation? Learn ways that make everything peaceful and blissful.
Inner Peace Retreat (level 1) is a wellness programme that aims to reconnect individuals of the fast-paced 21st century with their environment and self. It is designed to offer an opportunity to realise peace and happiness through meditation, which contributes to an improved perception of oneself and others, increased professional contentment and harmonious relationships. Get more info >>
Inner Reflection Retreat
Wish to delve into the depths of living a mindful life of purpose?
Consider this extended journey to personal discovery that is both intimate and empowering. The Inner Reflection Retreat (level 2) is specially designed in a way that allows participants to apply the meditation techniques acquired throughout the 'Inner Peace Retreat' to accomplish visible and sustainable progress in everyday life. Get more info >>
Death & Dying: A Meditation Workshop
LIVE YOUR BEST LIFE, DIE A GOOD DEATH
A two-day guided meditation workshop to help you make the most of your life. Learn the Buddhist forms of death meditation and try experiential exercises designed to transform your perspective of life and death. Get more info >>
Dealing with Anger: A Meditation Workshop
TRANSFORM ANGER INTO HEALING AND GROWTH
A one-day guided meditation workshop to help you overcome anger at the deepest level. Learn the Buddhist forms of anger meditation and try experiential exercises designed to help you process your anger and achieve a more positive state of mind. Get more info >>
Buddhist Fundamentals
Starting on the path to happiness
Buddhist Fundamentals is an easy beginner's course that will introduce you to fundamental Buddhist principles, meditation, prayer and practices, to help you begin your spiritual journey on the path to happiness. Through discussion and practical exercises, you'll acquire the basic methods to create the shift that you've been waiting for, making each and every day a meaningful one. Contact us for details >>
Walking the Diamond Path
MASTER YOUR DAILY SADHANA IN TWO DAYS
Learn how to invoke the blessings of Lama Tsongkhapa and Dorje Shugden through the Diamond Path daily prayer. You'll master the basic visualisations and rituals through this hands-on workshop, so that you can overcome your obstacles and develop your inner qualities. Get more info >>
Monthly Dorje Shugden Puja
A UNIQUE TIBETAN CULTURAL AND SPIRITUAL EXPERIENCE
Invoke the blessings of Dorje Shugden through an extended fulfilment ritual accompanied by Tibetan musical instruments and traditional melodies. This powerful prayer creates positive conditions for wealth and abundance, protects against negative and harmful interferences, facilitates the spiritual journey and grants conducive conditions for overcoming life's challenges. Get more info >>
Dorje Shugden Retreat
A GUIDED 3D2N MANTRA RETREAT TO CLEAR OBSTACLES & FULFIL WISHES
Focus on the mantra of Protector Dorje Shugden to clear obstacles, purify negative karma, gather resources and fulfil wishes. You'll also be blessed with wisdom, compassion, insight, clarity, understanding of Dharma, and ultimately get one step closer to developing his enlightened qualities. Conducted once a year in July. Get more info >>
Tsem Rinpoche Mantra Retreat
A GUIDED 3D2N MANTRA RETREAT FOR A BLESSED & FULFILLED SPIRITUAL JOURNEY
Gain tremendous merits and receive the guru's blessings for spiritual realisations by focusing on Tsem Rinpoche's name mantra. You'll also strengthen your connection with Rinpoche's incarnation line and create the causes for Rinpoche's swift return. Conducted once a year in October. Get more info >>
Tsongkhapa Retreat
A GUIDED 3D2N MANTRA RETREAT FOR WISDOM, BLESSINGS & PURIFICATION
Increase wisdom, purify obstacles and gain Dharma insights for mind transformation by focusing on Lama Tsongkhapa's Migtsema mantra. Also effective for anger, depression and to overcome inner and outer obstacles that obstruct our spiritual journey and daily life. Conducted once a year in December. Get more info >>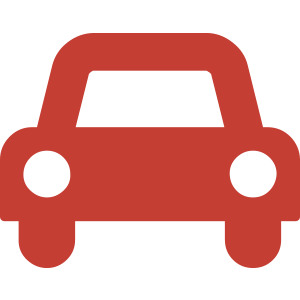 A spiritual day trip
… a lifetime of blessings
Spend a few hours, a day or more as our guest, take a walk through our gardens, offer candles to the Buddhas, make a prayer in our meditation hall, or just sit and listen to the calming sounds of the forest. Create a closer connection with the divine to receive blessings, protection, healing and good fortune. Or show respect through sacred offerings to the enlightened beings to invite their presence, compassion and wisdom into your existence. Not only will you earn countless benefits for this lifetime and the lifetimes after, but you'll get to experience Tibetan spiritual and cultural traditions firsthand.
Candle Lighting

Light candles all along our holy walk and make wishes for success, good health, prosperity, wisdom and etc.

Tibetan Prostrations

Try this traditional practice of bowing for removing negativities and purifying the body.

Circumambulation Walks

Circle three times around the sacred statues (in clockwise order). Tibetans believe this creates good karma and a positive energetic imprint.

Mantra Stone Dedication

Place carved mantra stones at designated spots along our holy walk to achieve a positive state of mind and have a healthier body.

Prayer Wheel Spinning

Spinning prayer wheels equals chanting Buddhist mantras. Try this popular sacred custom to increase your positive karma and spread the good energy. Bring your own or rent one from us.
Sitting and Walking Meditation

Experience proven techniques to transcend mental blocks and attain a peaceful state of mind that improves your lifestyle – one that brims with positivity and is filled with possibilities.

Pastor Consultations

Our trained Buddhist pastors are ready to listen and share tips and wisdom from the Tibetan spiritual tradition.

Car Blessings

One of our most sought-after services that helps protect you and your fellow travellers while on the road.

Prayer Services

Learn how Tibetan rituals performed by our trained practitioners can help you clear obstacles, increase fortune and bring harmony to your life.

Host an Event with Us!

From tai chi and herbal therapy to aura healing and vegetarian cookery, consider hosting your sustainable community initiative at KFR. You're welcome to get in touch with us.