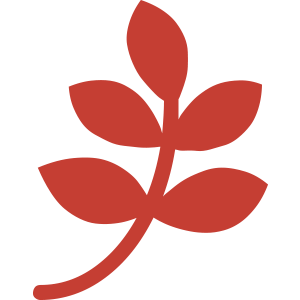 Reimagine a world lived better … compassionately.
Since I was a young child, I wanted to create a place where people come together to live as one with nature, one with the earth; a place for healing, detoxification, contemplation, relaxation, and retreat. An international centre for meditation courses not based on religion but tapping into ourselves and our potential. A place for eco-living modelled on sustainability and growth. This project is Kechara Forest Retreat and it will be a space to inspire the world to do the same in their own communities.
Love. Light. Ascension.
Conceived by H.E. Tsem Rinpoche, Kechara Forest Retreat (KFR) is built upon eons of Buddhist wisdom to bring about inner peace and harmony. Here, the practical teachings and logical solutions imparted by Buddha are taught via a pragmatic approach to help modern societies rise above the matrix of life in a Tibetan spiritual fashion.
And this secret to living is imparted and brought to life on a 35-acre land, nestled in an exurban forest within the quaint town of Bentong, Pahang. A spiritual and holistic wellness retreat centre, KFR is renowned among local and international communities for experiencing an awakened shift in self and anchoring the positive energies that balance, heal and empower the mind, body, and spirit.
Spiritual exploration.
Mindful existence.
Sustainable living.
Here, your holistic wellbeing is nourished from the core and genuinely cared for along with the preservation of the planet and the creation of conscious global communities. All of our spiritual classes, meditational programmes, communal and outreach activities are underlined by the enlightened philosophies of the Buddha, and centred on unearthing the nature of compassion and sustainable, conscious living for the benefit of all beings.
Conscious. Connected. Empowered communities.
Whether it's self-transformation and empowerment for the modern spiritual aspirant, to escape the humdrum of city life, or to seek solace in the divine – one can take refuge, derive inspiration, recharge and relax through our enriching retreats, forestscape beauty and cascading purity. Sights of tropical trees and sweet scents of flora constantly permeate the fresh air accompanied by plenty of sunshine and rain. Nature in its wondrous form is experienced and the stillness of time imbued by the serene calmness of the presiding Buddhas is felt.
It has always been our humble quest to build a world that promotes a crucial sense of appreciation for self and the environment. Our sustainable and eco-friendly activities will interest you and your loved ones to partake in conscious community initiatives and share the learning with your respective communities, thus creating a global revolution of consciousness and kindness.
As the heart of Kechara International, it is here in KFR that your inner and outer self becomes grounded through life's pulsating force – moulding us humans to be more conscious, connected, compassionate and powerful, with each and every breath.
– Buddha Bless –