Yangdup is an elaborate wealth-summoning ceremony traditionally performed once a year in all Tibetan monasteries. The ritual invokes upon the energies of the wealth deities to generate material resources, abundance and prosperity. This not only provides sustenance for the sponsors, monasteries, dharma centres and participants but also for the growth of Buddha's sacred teachings.
Join us for the annual Yangdup Wealth Summoning Puja on Saturday October 19th at Kechara Forest Retreat and receive the blessings of the wealth deities for yourself, your family and for the success of all your endeavours. This year's puja will be presided over by eminent high lamas including H.E. Kensur Rinpoche Lobsang Phende (the Abbot Emeritus of Shar Gaden Monastery), the Venerable 7th Panglung Oracle and Venerable Zawa Tulku Rinpoche.
Event Details
Date: Saturday 19th October 2019
Time: 10am – 5pm
Admission: Free
As part of the Yangdup Wealth Summoning Puja, Kechara's Wealth Box will be opened to replenish the perishable offerings within and to add on even more precious items to symbolise ever growing abundance. At the conclusion of this power-charged ritual, the Wealth Box is then consecrated, blessed and sealed until the following year.
The merits accumulated from participating in the Yangdup puja are tremendous, not only in terms of generating material wealth but also for increase in all other aspects of life such as health, longevity, and spiritual riches, which is ultimately what we all seek.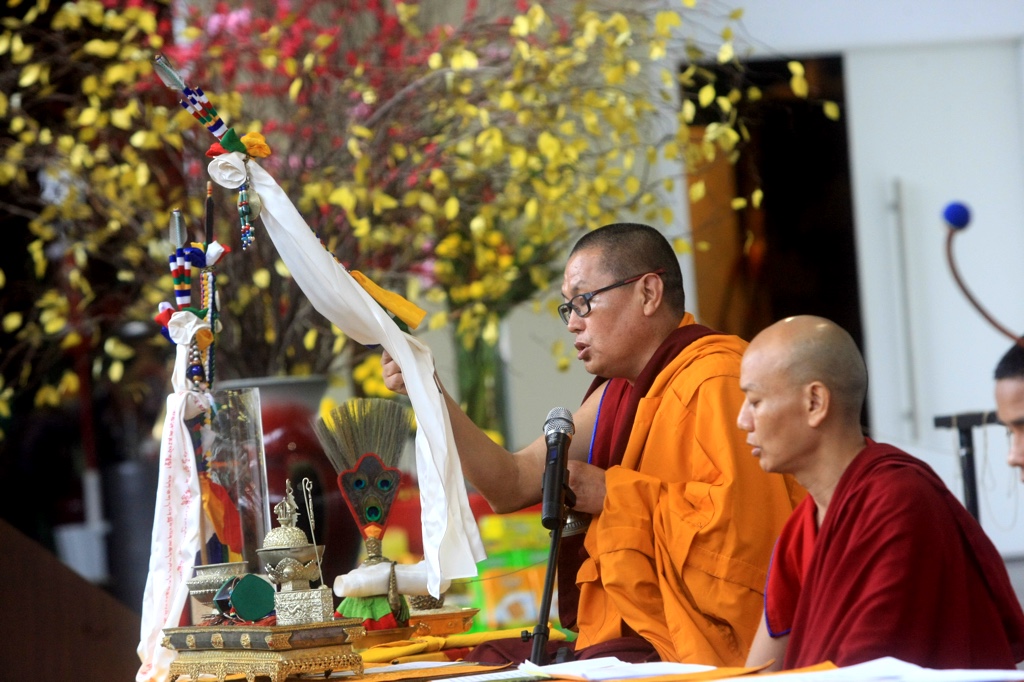 How you can participate
Admission is free and all are welcome. You are encouraged to bring along your wealth vase or wealth pills (Yang Dzay Rilbu) to the Yangdup Wealth Summoning Puja to be recharged and re-energised. You are also encouraged to submit a token monetary sum (notes only, no coins) that will be placed inside the "wealth bag" within the wealth box.
Alternatively you can submit your items to Kechara House, PJ or Kechara Forest Retreat, Bentong by Thursday 17th October.
If you would like to invite a wealth vase or wealth pills, you can do so at Vajrasecrets.com.
How you can contribute
We seek your kind sponsorship to cover the costs of the Yangdup puja, the replenishment of wealth box offerings and new items to be placed into the wealth box. Any amount is welcome and contributions can be made in advance at Kechara House, PJ or on the day at Kechara Forest Retreat, Bentong.
There are also opportunities to sponsor individual items to be placed inside the Wealth Box such as auspicious animals, cubic zirconia, medicines and herbs, offering items and more. View the complete offering list at VajraSecrets.com.
Important Notes:
Only Wealth Vases of enlightened beings are permitted.
Personal items and monetary sums placed in the wealth box cannot be returned. Each item should be placed in a ziplock bag and labeled with your name. Personal items should not have Buddha images.