Join us on Saturday, 24th August 2019 in celebrating International Dorje Shugden Day with an evening of auspicious and powerful pujas for abundance, prosperity, longevity and wish-fulfilment!
Programme
4:00pm – Prayer Flag Puja & Lhasang Smoke Offering Ritual
5:30pm – Free vegetarian dinner
6:30pm – Gyenze Increasing Fire Puja
9:00pm – End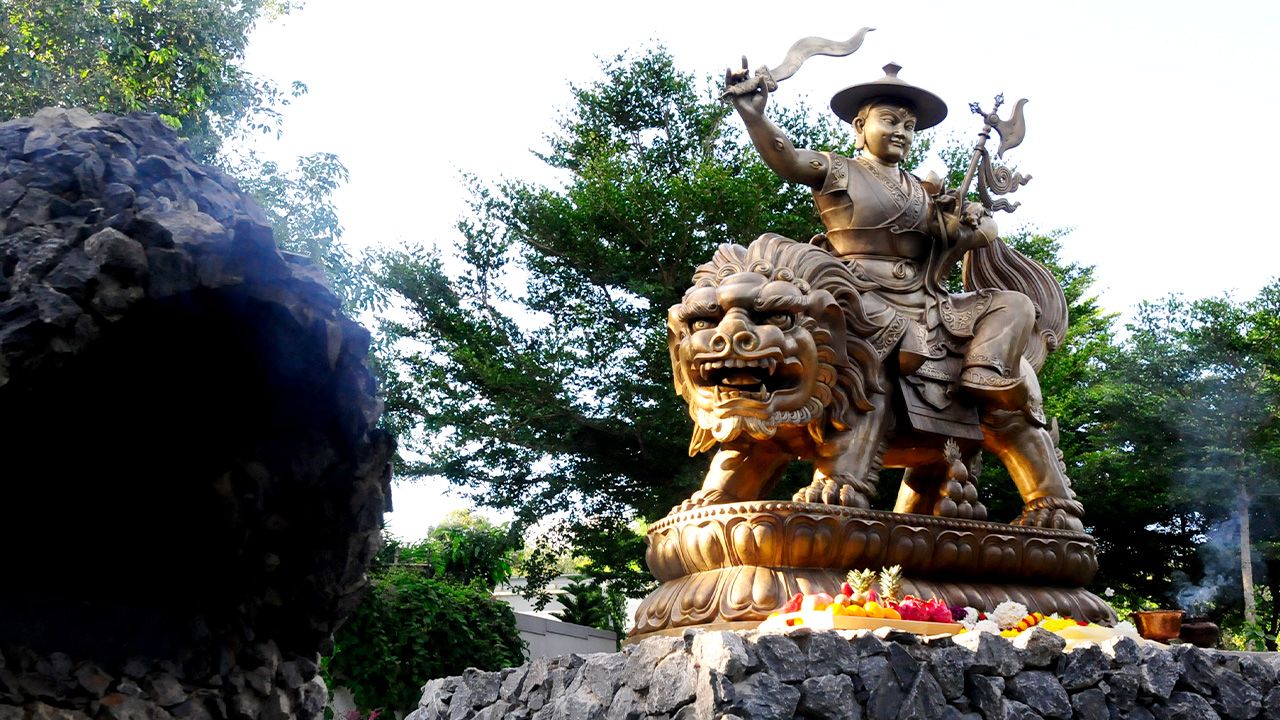 The offering of prayer flags is an ancient Tibetan cultural tradition that brings positive energy, happiness and peace, and carries prayers and blessings on the winds.
The smoke offering ritual calls upon Dorje Shugden for protection, assistance, blessings, and the fulfilment of wishes.
The Gyenze Increasing Fire Puja is beneficial for the growth of wealth and finances, for the increase of resources, for extending lifespan, and ultimately for the increase of merits and blessings.
Collectively, these three pujas are a celebration of Dorje Shugden's blessings and are highly beneficial for all sponsors and attendees.
Who is Dorje Shugden?
Dorje Shugden is a Tibetan guardian deity who has swiftly helped many. Regarded as the 'World Peace Protector', he brings success and wish-fulfilment to all who invoke upon him. Many have testified to his swift and benevolent power as a healer, a provider of spiritual and material opportunities, a defender from negative elements and a source of bliss and harmony in the home.
There's really no better place to celebrate Dorje Shugden Day than in Kechara Forest Retreat, which is home to the world's largest Dorje Shugden statue.
For more information and to RSVP your attendance, please get in touch with us at +609 221 5600, +603 7803 3908, +6012 987 3908 (WhatsApp only), [email protected] or visit our online partner at VajraSecrets.com for special Dorje Shugden Day offers.