The Buddhist Ullambana Festival at Kechara Forest Retreat is an opportunity to honour your ancestors & dearly departed, send protection & merits to your loved ones, and offer your compassion to all suffering beings, just as Buddha taught in the Ullambana Sutra. Sharing many similarities with the Chinese Hungry Ghost Festival, this period for honouring ancestors is observed by Buddhists from all traditions with offerings of feasts and prayers for the deceased.
The Origins of Ullambana
Maudgalyayana, one of Buddha Shakyamuni's chief disciples, saw with his clairvoyance that his beloved mother had been reborn as a Hungry Ghost (preta) in the lower realms. She had a thin long neck, a huge belly and was always starving. When he tried to feed her, the food he offered turned into burning coals as soon as it touched her tiny mouth.
Distressed, he sought Buddha's advice on how best to liberate his mother from such a woeful state. Buddha advised Maudgalyayana to make extensive offerings to the Sangha on the 15th day of the 7th month, saying:
"Your mother's offences are deep and firmly rooted. You alone do not have enough power… The awesome spiritual power of the assembled Sangha of the ten directions is necessary for liberation to be attained."
This was the beginning of the Buddhist Ullambana Festival.
The Ullambana Festival
Join us at the annual Ullambana Festival in Kechara Forest Retreat for virtuous, merit-generating activities and make the most of the auspicious Ullambana month from 29 July to 27 August, 2022.
Event Details
August 13 (Saturday)
10.00 am: Grand Ullambana Gyenze Puja for good fortune, long life & merits
2.30 pm: Grand Ullambana Trakze Puja for protection & blessings
Kechara Forest Retreat
The highlight of the Ullambana Festival is two powerful & extensive pujas on August 13 (Saturday) to generate merits and remove obstacles according to the tradition of Gaden Monastery.
The morning starts with a Grand Ullambana Gyenze Puja that draws upon the powerful wealth-attracting energies of Gyenze, the increase form of Dorje Shugden, to swiftly increase lifespan, material resources, merit, spiritual realisations, and all that is good. Gyenze's puja can help improve your financial situation, bring you inner wealth, and create the causes for you to be free from spiritual and material poverty.
In the afternoon, a Grand Ullambana Trakze Puja will be performed to draw upon the intense, ferocious and swift energies of Trakze, the most wrathful form of Dorje Shugden. Trakze's puja offers powerful protection from harm, accidents, unseen beings, spirit disturbances and black magic, purifies heavy negative karma and overcomes the most challenging obstacles.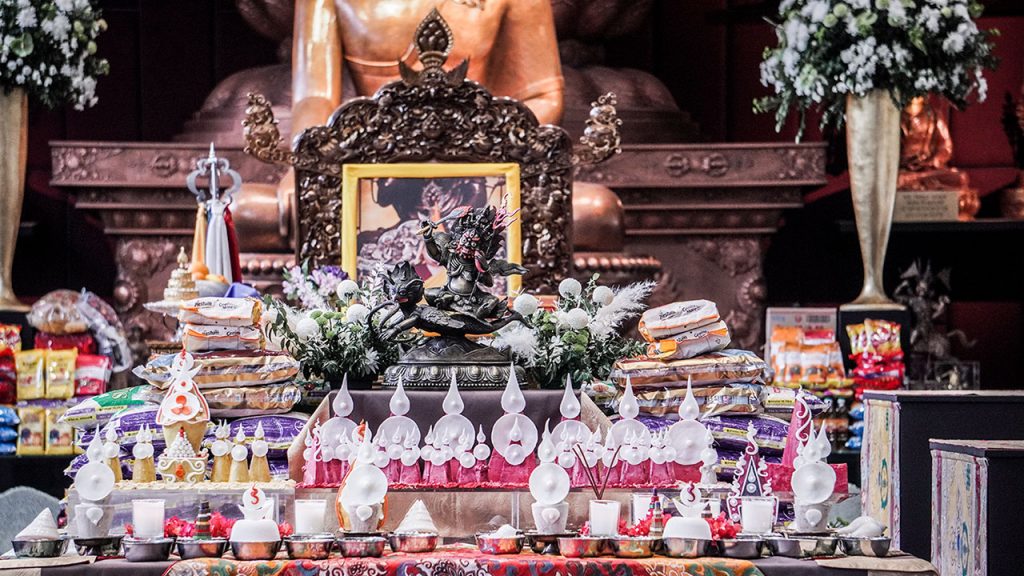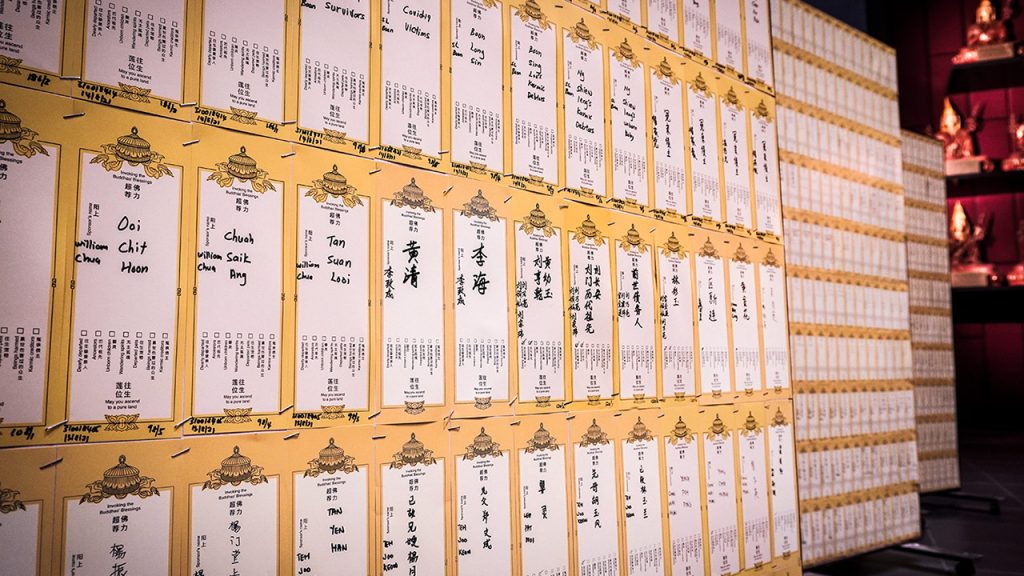 Ullambana Offerings
Send bountiful merits to the people who matter in your life with our traditional Ullambana tablets and offerings. All offerings will be made on your behalf during the Ullambana Festival at Kechara Forest Retreat, with prayers and merits dedicated as you have named during our Grand Ullambana Pujas on 13 August 2022.
Standard Offering Package | RM98
6 x Dedication Tablet

(1 NAME PER TABLET)

1 x 1ft Incense
---
Bronze Offering Package | RM388
2 x Bronze Sponsor Tablet

(10 NAMES PER TABLET)

3 x 2.5ft Dragon Incense
---
Silver Offering Package | RM888
2 x Silver Sponsor Tablet

(20 NAMES PER TABLET)

1 x 8ft Dragon Incense
30 days Light Offering
---
Gold Offering Package | RM2,888
2 x Gold Sponsor Tablet

(40 NAMES PER TABLET)

3 x 8ft Dragon Incense
30 days Light Offering
3 days Smoke Offering with Pastor Service
---
Prayer Dedication Package | RM30
1 x Dedication Tablet

(1 NAME PER TABLET)

1 x 1ft Incense
---
A LA CARTE OFFERINGS
Light Offering RM10
1ft Incense RM10
Ullambana Dedication Tablet RM30
1ft Dragon Incense (set of 3) RM38
2.5ft Dragon Incense (set of 3) RM88
Wishfulfilling Crystal Gyenze From RM100
Brick of Merit From RM150
8ft Dragon Incense RM300
Smoke Offering with Pastor Service RM388
Ullambana Puja Sponsorship Any amount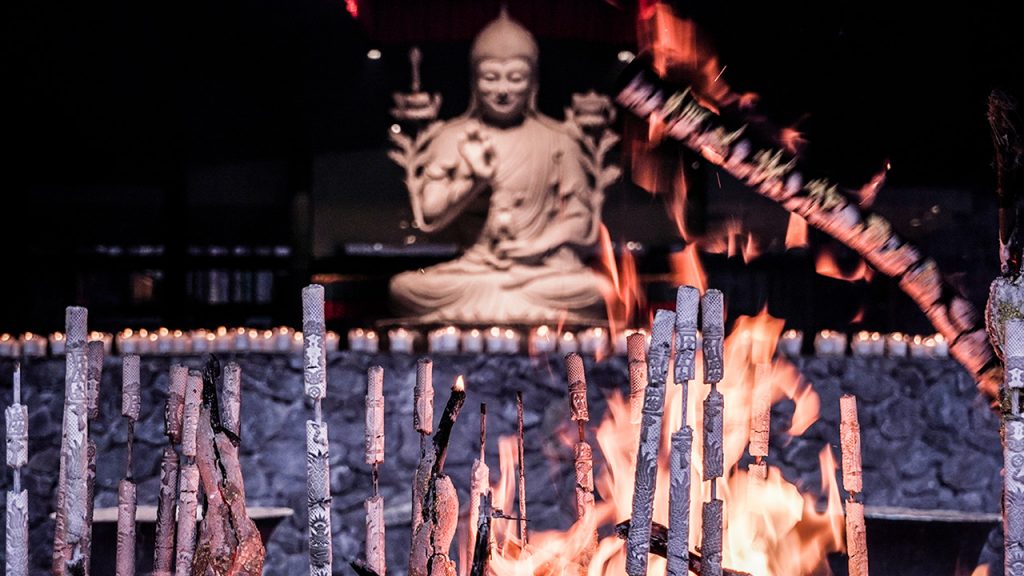 To learn more about our Ullambana offering service and to pre-order your package, visit VajraSecrets.com or WhatsApp +6010 3020 999.
Available until 26 August 2022, 11.59 pm (GMT+8).
If you're a Kechara Member or Kechara Friend, you can collect reward points for your Ullambana offerings.